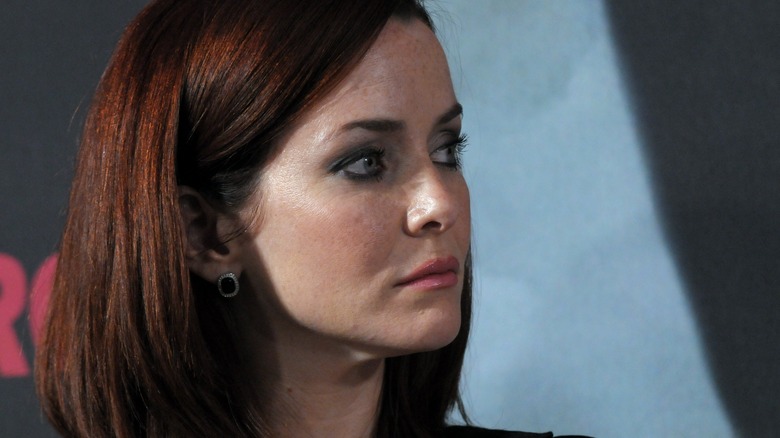 Actress Annie Wersching has died at the tragically young age of 45. She is survived by her husband Stephen Full and their three sons: Freddie, Archie, and Ozzie. Wersching was reportedly diagnosed with cancer in the summer of 2020 but had kept her illness private. The news of her passing first broke via a GoFundMe posted in support of Wersching's family by her former "Runaways" co-star Ever Carradine. The news was then confirmed by outlets including Deadline and IGN.
Stephen Full released the following statement about his wife's life and her passing (via Deadline):
There is a cavernous hole in the soul of this family today. But she left us the tools to fill it. She found wonder in the simplest moment. She didn't require music to dance. She taught us not to wait for adventure to find you. 'Go find it. It's everywhere.' And find it we shall. As I drove our boys, the true loves of her life, down the winding driveway and street, she would yell 'BYE!' until we were out of earshot and into the world. I can still hear it ringing. Bye my Buddie. 'I love you little family…'
Others publicly mourning this loss include Wersching's former "Timeless" co-star Abigail Spencer, who called Wersching, "The best scene partner," and Naughty Dog co-president Neil Druckmann, who worked with Wersching on "The Last of Us." Druckmann wrote: "We just lost a beautiful artist and human being. My heart is shattered."
20 Years Well Spent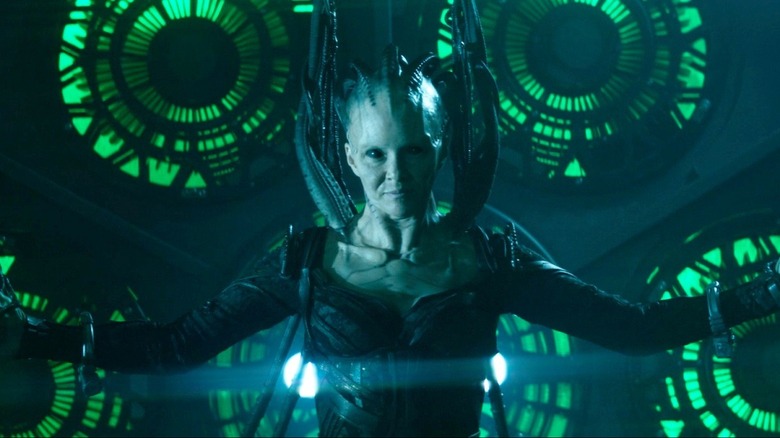 Born and raised in St. Louis, Missouri, Wersching had been performing since her youth, including as an Irish Dancer. She graduated from Millikin University in 1999 with a degree in musical theater. From there, it didn't take her long to start acting in front of cameras; her first role was a guest appearance on "Star Trek: Enterprise" episode "Oasis" in 2002.
During the 2000s, she became a frequent face on network television, racking up guest appearances on "Angel," "Boston Legal," "Supernatural," and other series. Her first regular role was on the daytime soap opera "General Hospital," and she went on to play Renee Walker in "24." Introduced during the seventh season, Renee was an FBI agent who became a foil, and eventually lover, of Jack Bauer. Renee's murder in the following eighth season is what finally sent Jack over the edge.
From there, Wersching's most prominent roles included Julia Brasher on "Bosch," Emma Whitmore in "Timeless," and Leslie Dean in "The Runaways." Though most of her acting work was in television, she also twice ventured into video games; she provided the motion capture and voice performance for Tess in 2013's "The Last of Us," and in 2019, she played Tassyn in BioWare's "Anthem."
Wersching's career came full circle in 2022 when she returned to "Star Trek" as the Borg Queen in season 2 of "Picard." She had big shoes to fill, taking over a character who had previously been played by Alice Krige and Susanna Thompson, but fill them she did.
Over 20 years of acting, Wersching left a mark with many memorable performances. She will be missed; our thoughts are with her family, friends, and fans.
Read this next: The Strongest Star Trek Villains Ranked
The post Annie Wersching, Actress Known For Her Roles In 24 And Star Trek: Picard, Has Died At 45 appeared first on /Film.