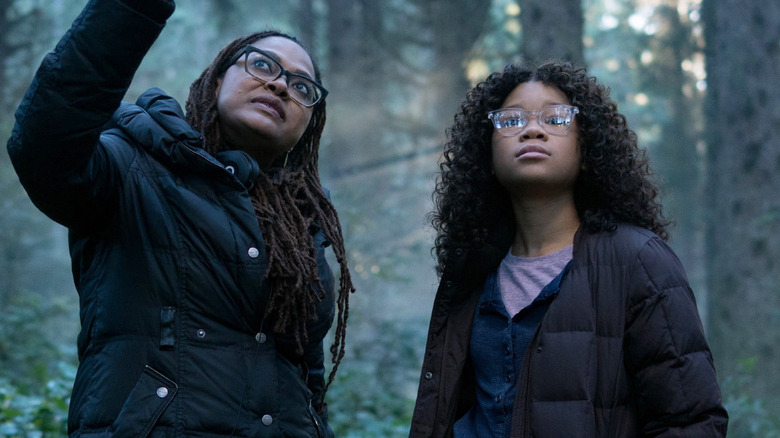 Between Warner Bros. axing her DC Comics movie, "New Gods," Netflix dropping her fantasy novel series adaptation, "Wings of Fire," and The CW canceling Her DC superhero drama, "Naomi," it feels like it's been way too long since Ava DuVernay got to make headlines for good reasons. Thankfully, that changes with the celebrated storyteller's next directorial feature, "Caste," which began filming in December 2022 in Georgia ahead of planned shoots in Germany and India. This would be the "Selma" filmmaker's first time behind the camera on a full-length movie since her 2018 Disney fantasy adventure, "A Wrinkle in Time" (a film that, for all the ways its reach exceeded its grasp, was at least aspiring to say something profound and had a personal touch missing from many of the Mouse House's other live-action fairy tale tentpoles).
To her credit, DuVernay hasn't allowed those various cancelations to slow her down — she wrapped up her familial drama series "Queen Sugar" and helmed part of HBO Max's "DMZ" comic book miniseries adaptation over that same period of time (among other things — more on that to come). "Caste" isn't the only iron she's got going in the fire right now, either, although it is the one on her immediate horizon. Here's everything we know about the film at this stage.
When And Where To Watch Caste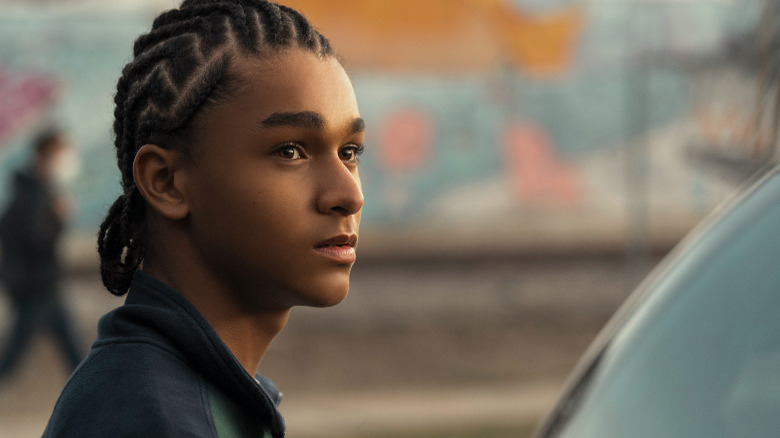 "Caste" was announced in October 2020 as Ava DuVernay's latest collaboration with Netflix after her 2016 documentary, "13th," her true story-based 2019 miniseries, "When They See Us," and her and Colin Kaepernick's 2021 limited drama series, "Colin in Black & White." Given the sheer amount of praise critics showered on all three of those projects (particularly "13th" and "When They See Us"), it's not hard to grasp why the streamer giant would want to stick with DuVernay … even if they did cancel "Wings of Fire" as part of their cost-cutting measures in 2022. All the same, they seem to recognize they have a good thing going with her, with "Caste" thus far moving forward as expected.
With Netflix's 2023 movie slate already mostly sorted out, it's safe to assume "Caste" won't be streaming any sooner than 2024. The film will likely also receive the customary week-long theatrical run afforded to the biggest Netflix exclusive features ahead of its arrival on the service — though, they could always show it in theaters for longer than that and, you know, try to make more money off it. What a concept!
What Is Caste About?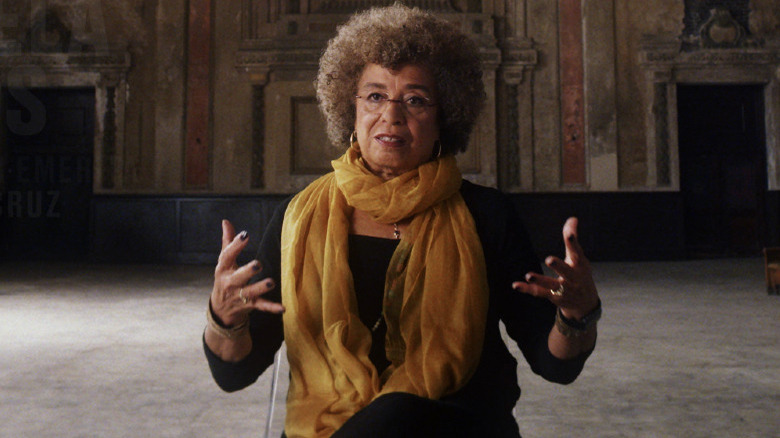 Ava DuVernay's new movie is based on Isabel Wilkerson's 2020 book, "Caste: The Origins of Our Discontent," itself described as "an immersive, deeply researched narrative [that explores] stories about real people, [and] how America today and throughout its history has been shaped by a hidden caste system [and] a rigid hierarchy of human rankings" (via Goodreads). Wilkerson's original work doesn't limit itself to U.S. history, either. Rather, it links "the caste systems of [the U.S.], India, and Nazi Germany" by touching on the 1960s U.S. Civil Rights Movement, while also revealing how the Nazis took their cues from "the racial systems" in the U.S. when marginalizing and prosecuting Germany's Jewish population in the lead-up to the Holocaust.
Heavy stuff, to put it mildly, but it's also very much in DuVernay's wheelhouse as a storyteller who specializes in making this type of subject matter accessible to a general audience. Case in point, her documentary "13th" does a stellar job of clearly explaining how the abolishment of slavery in the U.S. — courtesy of the 13th Amendment to the U.S. Constitution — led to the mass incarceration of people of color (especially Black people) in the present U.S., carefully connecting the many dots in-between them much as one would in a written essay. Indeed, DuVernay's limited series "When They See Us" is equally incisive in the way it breaks down both the individual acts of injustice and systematic failings that resulted in the "Exonerated Five" being wrongly convicted and imprisoned in the real-life Central Park jogger case prior to their exoneration.
Who Is Working On Caste?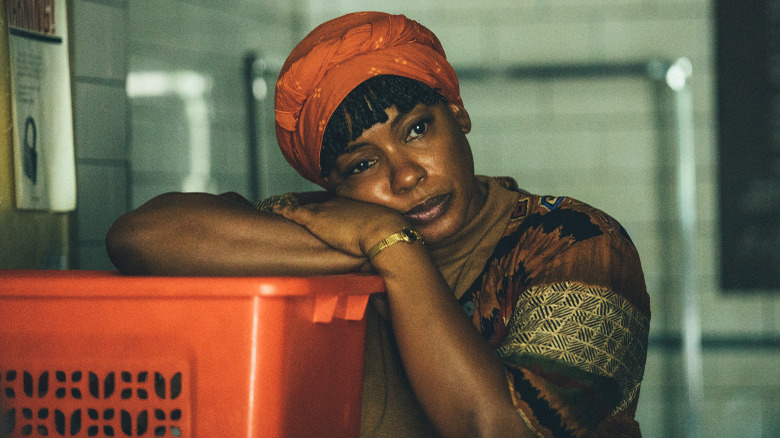 According to The Hollywood Reporter, Aunjanue Ellis ("King Richard") is starring in "Caste" opposite a cast that includes "Hamilton" stage musical alum Jasmine Cephas Jones (who's also known for her role in the "Blindspotting" TV series), Niecy Nash-Betts ("Dahmer"), Jon Bernthal ("The Bear"), Nick Offerman ("Parks and Recreation"), and Connie Nielsen ("Wonder Woman"), along with "The Conjuring" veteran Vera Farmiga. Ava DuVernay is producing the film in addition to writing and directing it, with Ellis and Paul Garnes of ARRAY Filmworks also among the movie's producers.
Notably, several of these actors have teamed up with DuVernay before, with Ellis, Nash-Betts, and Farmiga having all played key supporting roles in "When They See Us" and Offerman having portrayed Colin Kaepernick's adopted father, Rick Kaepernick, in "Colin in Black & White." With a cast stacked full of heavy-hitters like this and DuVernay calling the shots, you would be well-advised to go ahead and add "Caste" to your must-watch list right away.
Read this next: The 95 Best Documentaries Ever
The post Caste: Everything We Know So Far About Ava DuVernay's Next Feature appeared first on /Film.