"Guardians" follows a charismatic preacher who teleports his congregation back to biblical times to experience his life-altering sermons firsthand, while he collaborates with guardian angels to save people in present-day life-or-death situations.
"Guardians" follows a charismatic preacher who teleports his congregation back to biblical times to experience his life-altering sermons firsthand, while he collaborates with guardian angels to save people in present-day life-or-death situations.
Interesting turn for writer and director Rick Walker. Even though this is his first faith-based film, it's marinated in Rick Walker's special keep-you-guessing storytelling sauce.
Blending three storylines typically provides a scattered mess for viewers. While I had a few moments of feeling lost, Walker quickly brought the movie back into focus.
Unsure, but hopeful that the three storylines would eventually peacefully merge back onto the main road… they did.
This was a really great ride, and I found myself thinking about it long after it was over.
The stellar cast led by Eric Roberts was engaging and believable throughout. In particular, Roberts was so good, I completely forgot it was him. A riveting performance, Roberts never lets us down as an actor or as the enthralling preacher. He could do this preacher, motivational speaker gig full-time.
The preacher's power to transport the congregation back in time to witness his sermons firsthand is an interesting storytelling device cooked up by Walker.
The biblical scenes were filmed in the snowy mountains of Utah and based on one short Bible verse.
A guy named "Shamgar" fights and kills six hundred Philistine soldiers. One against many. The themes permeating from Roberts' pulpit. The direction of these sequences by Cliff Graham was really fantastic.
But it's Cody Bobay in the role of 'Shamgar' who carries the fight sequences on his shoulders. While Graham's action is extremely well-executed, Bobay's performance (with no dialogue) adds a deep emotional layer that is typically absent in these epic battle scenes.
As the Reverend moves his audience to the mountaintop to witness Shamgar's grit and determination in person, his main target, seated in the second row, is alcoholic music teacher Anne (Mackenzie McIntyre) who desperately needs to learn the lessons of the day.
Understated throughout this movie, McIntyre keeps you immersed in all three storylines with a major league, nuanced performance. Ironically, McIntyre makes it a habit of not calling attention to the character, which is exactly what makes her stand out.
I could feel her emotions in every scene. Can't say enough good things about how McIntyre handles her first leading role. No doubt a few awards are headed her way.
Her bestie is Emily, a fellow school teacher, and once prolific photographer who's addicted to pain pills. Cherish Rodriguez takes over the movie every time she's on screen. I mean this when I say it… "wow."
After a gripping opening sequence of her horrific single-car accident, she encounters her guardian angel played by Wil Wilson. (We'll get to Wilson in a sec.)
Jumping a year to present day, Emily is now hooked on pain pills from injuries sustained in the wreck.
Rodriguez delivers her movie within the movie. This girl tells stories with her eyes, her movement, and her inflections. Even as she's comatose in a hospital bed for a big part of the movie, she's still captivating. Rodriguez and Walker both left me wanting to know more about Emily, her childhood, and adult life. Whatever magic happened here, this director-actress team should continue their collaboration because it's dynamic. Rodriguez will likely get lots of award nods for her mesmerizing performance.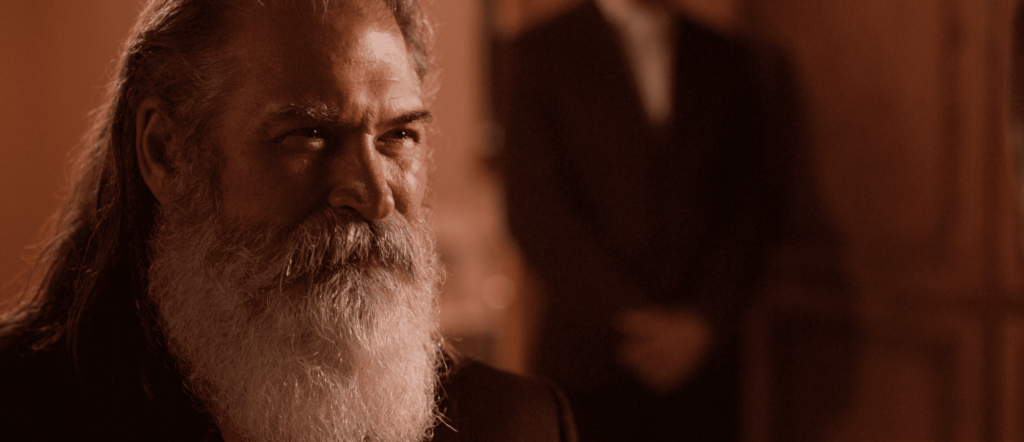 Wil Wilson, who plays Mr. Right-Place, Right-Time, guardian angel "Gabe". (See what they did there?) His turn in this movie is so strong, it never occurred to me that he only has four words of dialogue until late in the story. He commands your attention every time he appears.
After a quick check, I discovered that Walker has cast only one person consistently in each of his last three movies as well as his upcoming project ("Masterpiece") and you guessed it, it's Wilson.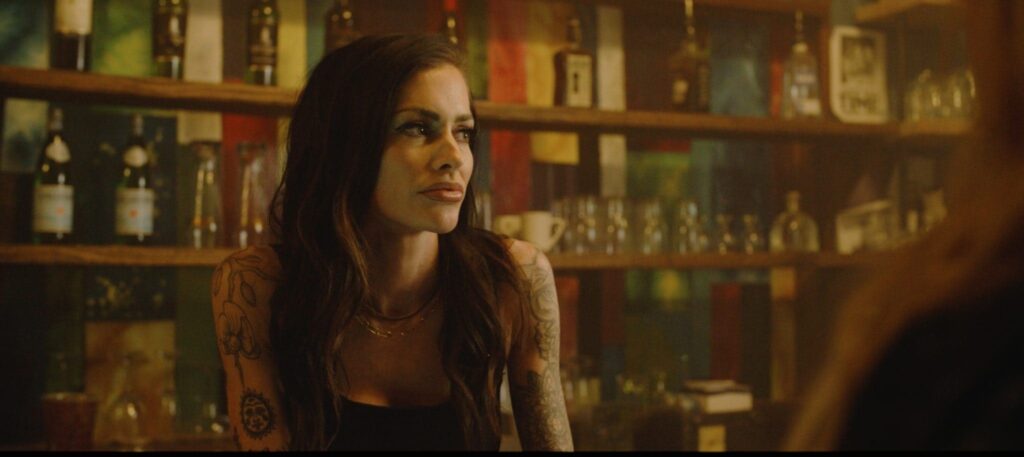 Other notable performances come from newcomers Samantha Radcliffe and Bravo TV star Taylor Armstrong.
If Radcliffe isn't actually an inked-up bartender/guardian angel, she's a rock-solid actress. Either way, I'd definitely be a regular at her bar. She's, dare I say it, "angelic" in her role as "Blue."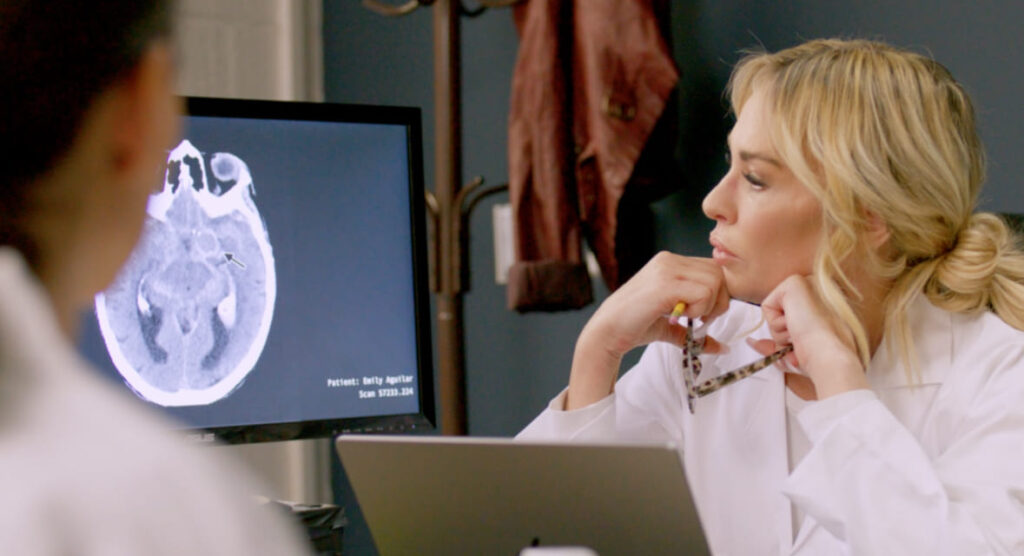 Now where to start about Taylor Armstrong. Walker took a big risk with this casting choice. I should preface this by revealing that I've been a fan of hers for years as an admitted 'Bravoholic.' But acting? When she comes on screen the first time as Dr. Kennedy (see what they did there?), my nervousness was immediately alleviated by her calm, cool, and collected delivery. Armstrong nails it.
Each time she appears in this movie shows that she is legit at this acting stuff. Nothing too big, nothing too small, but perfectly played by Armstrong. Walker's risk pays off here. Perhaps a career change for Ms. Armstrong is in the cards.
The cinematography from Paul Arambula really sells Walker's vision without obstructing the view. Arambula has the ability to get in and get out. There are several riveting moments where Arambula throws caution to the wind, allowing his camera to take over and become the action. In many indie films, this comes off as the DP trying to create moments for his/her reel. Not here. Arambula's lensing is in perfect sync with Walker's vision.
Production design from Jacie Quillen is a performance itself. The look and feel are seasoned just right. Subtle and nuanced, the marks of a seasoned vet. This story and the locations allow wide spaces for Quillen to be very "look at me", instead her work goes unnoticed because it's so good.
The story of "Guardians" moves along at a perfect pace, giving you a chance to catch up and breathe along the way.
While writing and directing in several different genres, one of Walker's best signature moves remains in each of his movies, and it's this… his endings. He never fails to deliver a satisfying ending, erasing any of the film's flaws by cleverly wrapping up all loose ends for us.
"Guardians" was produced by Walker, Kennady Ritter and Chad Lunsford for Executive Producer Noble McIntyre.
With very little time on my hands, I watched this movie a second time, picking up even more subtleties and moments that snuck by me the first time. "Guardians" is exceptionally gritty, emotional, and intense for a faith-based film. It's about time.